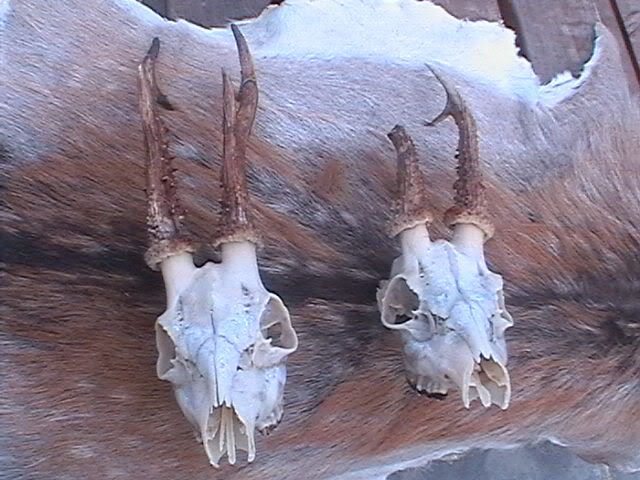 I thought that with all the talk of pheasants going on some would think I have forgotten Bambi. Not so I am extremely busy at the altar of filthy lucre which while being a pain in the whatsit allows me to carry out my core activities, slotting Bambis.
Above are featured a couple of Roebucks from last years season. Both good cull targets one badly deformed and the other going back and quite elderly. These pair were a result of a morning assesment stalk on Joes land near my own but with a client who is really a very good shooting mate. He is a Kiwi and a very fast learner, after missing many opportunities over the year he spent an ages at the Running Deer at Bisley and the result was an amazing ability to shoot moving deer. He also was placed in the top 3 at 1000, 1100 and 1200 yards match rifle this year!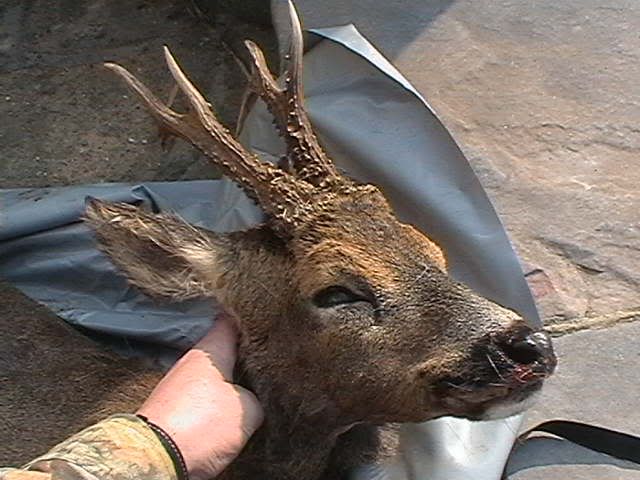 This one is a nice silver medal head that Joe guided me to a couple of years ago. Nice fella and if anyone wants guided stalking he will take those that I cant.
This one eventually came back from the taxidermists: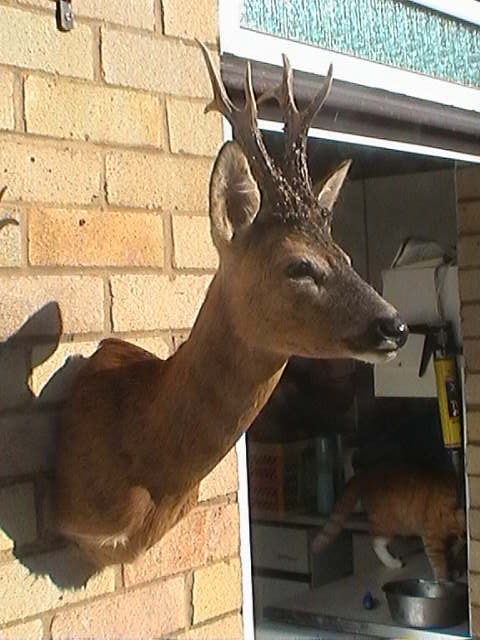 I think you'll agree he did a nice job and it sits on my office wall at home! Well worth the wait!
If you want to know how it all started then one morning about 7 years ago after many years of rabbit shooting I was dropped off in a high seat to wait for dawn. Along came the biggest animal I had ever seen through a telescopic sight!: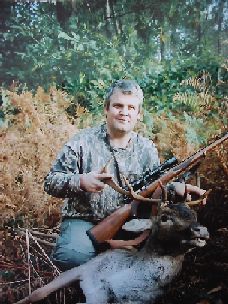 And as they say it was all downhill from here!